We buy school buses - all shapes, sizes, and condition!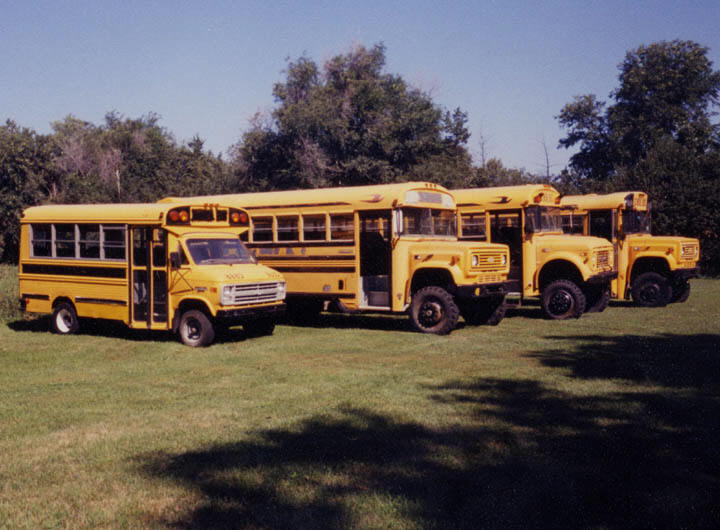 If you have a school bus for sale we would be interested in talking with you. RLS Enterprises purchases buses from all over North America and transports them to our facility in South Dakota.

When a bus arrives at our facility it is completely inspected and brought up to our operational standards. Then the bus is put into our stock, waiting to fill the needs of a future customer.

We attempt to maintain a selection of different size and types of buses for our customers to select from. A large enough selection so that they can select one of our buses that will specifically meet their individual needs. Then after the customer selects a bus, it is customized to best suit their particular use.

If you have a school bus for sale, please contact us with the make, model, year, options, and general condition. We are always looking for all types of school buses. You can phone us at (605) 338-7197, write us at RLS Enterprises, Inc. - 4000 Martindale Road - Sioux Falls, SD 57107 or email us at: bob@4x4bus.com.